Generators & Automatic Back-Up Systems
Lakepointe Electric has been servicing customers' generator needs in the electric industry around Shelby Township and the Metro Detroit Tri-County for many great years. Our electricians provide Residential and Commercial Generators to all builders, properties, companies and homeowners that are looking for a superior generator back-up power system. No job too big or too small, our licensed electricians and generator technicians will handle all aspects of your generator through maintenance, setup, wiring, replacements and installs.
Our Electric Generator System Solutions include:
Automatic Generator Systems
Manual Generator Back-Up Systems
Installation of Your Generator or Ours
Generator Zero Interest Financing (with approved credit)
To obtain a Free Electric Generator Estimate by a Licensed Electrician today, please call: Lakepointe Electric at 1-877-777-9473.
The superior quality associated with some of the product lines we offer to all Macomb, Oakland and Wayne County customers include GE, and Briggs & Stratton generators, which help bring the power and lighting technology of our creative electric solutions and services to life.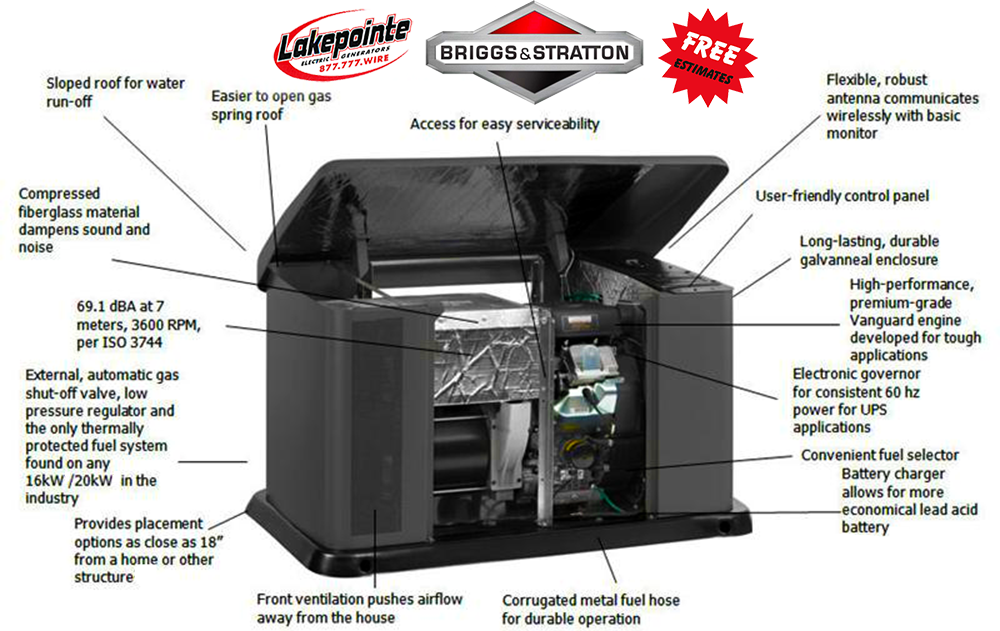 Please Contact a Lakepointe Electrician today to learn more.