Lakepointe Electric retrofit lighting services provide lighting upgrades and new retrofit lighting installations to all residential & commercial customers in the Metro Detroit Tri-County area.
What is Retrofit Lighting?
The planning, schedule and process for upgrading your entire home and office lighting system starts here. The term "retrofit" means to integrate new materials with older materials. In the case of lighting retrofits, new ballasts and fluorescent lamps are installed into the existing shell of the fixture to improve the lighting quality and to reduce the energy consumption. Business owners and homeowners stand to save a significant amount of money by retrofitting their existing lighting fixtures as opposed to replacing them. Of course, in some cases, retrofit lighting fixture replacements may be necessary or desired and recommended, but the majority of the time, the existing lighting fixtures can be upgraded and the savings are passed directly to you.
Scheduling Electric Retrofit Lighting Services
To ensure our licensed electricians never interfere with our customers' place of business or relaxing time at home, we schedule our electric repairs, upgrades and installations specifically to cause the least bit of inconvenience possible. On many retrofit lighting projects, our Lakepointe Electrical technician crews commit to night shifts and even take advantage of time on the weekends to complete the job if the customer has the need. Since our electrical lighting technicians are accustomed to working efficiently and providing superior craftsmanship, along with exceptional service, the greatest convenience can sometimes be our schedules that provide all clients and customers with a timely job completion and 100% satisfaction.
Ask Us About Our Complete Bathroom and Kitchen Remodeling Solutions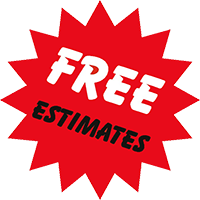 Free Electric and Generator Estimates!
Call 1-877-777-9473 to speak with a Licensed Electrician in Shelby Township, Michigan today!
Serving All Commercial and Residential Customers in Metro Detroit and Macomb County areas.
Please Contact a Lakepointe Electrician today and learn more.