Employment Opportunities
Here at Wag 'N' Tails we strive to provide the best care for our guests. We look for hard-working, naturally confident employees that are willing to go above and beyond when it comes to the safety, care and love of our guests.
A typical morning shift runs from 6:30 – 12pm and an evening shift is 2 – 7pm. It is not a requirement to work both shifts but an open availability is encouraged; because of the nature of our buisness all holidays are required. We are open 365 days a year and this requires all of our employees to cooperate with each other when it comes to sharing all of the holiday shifts.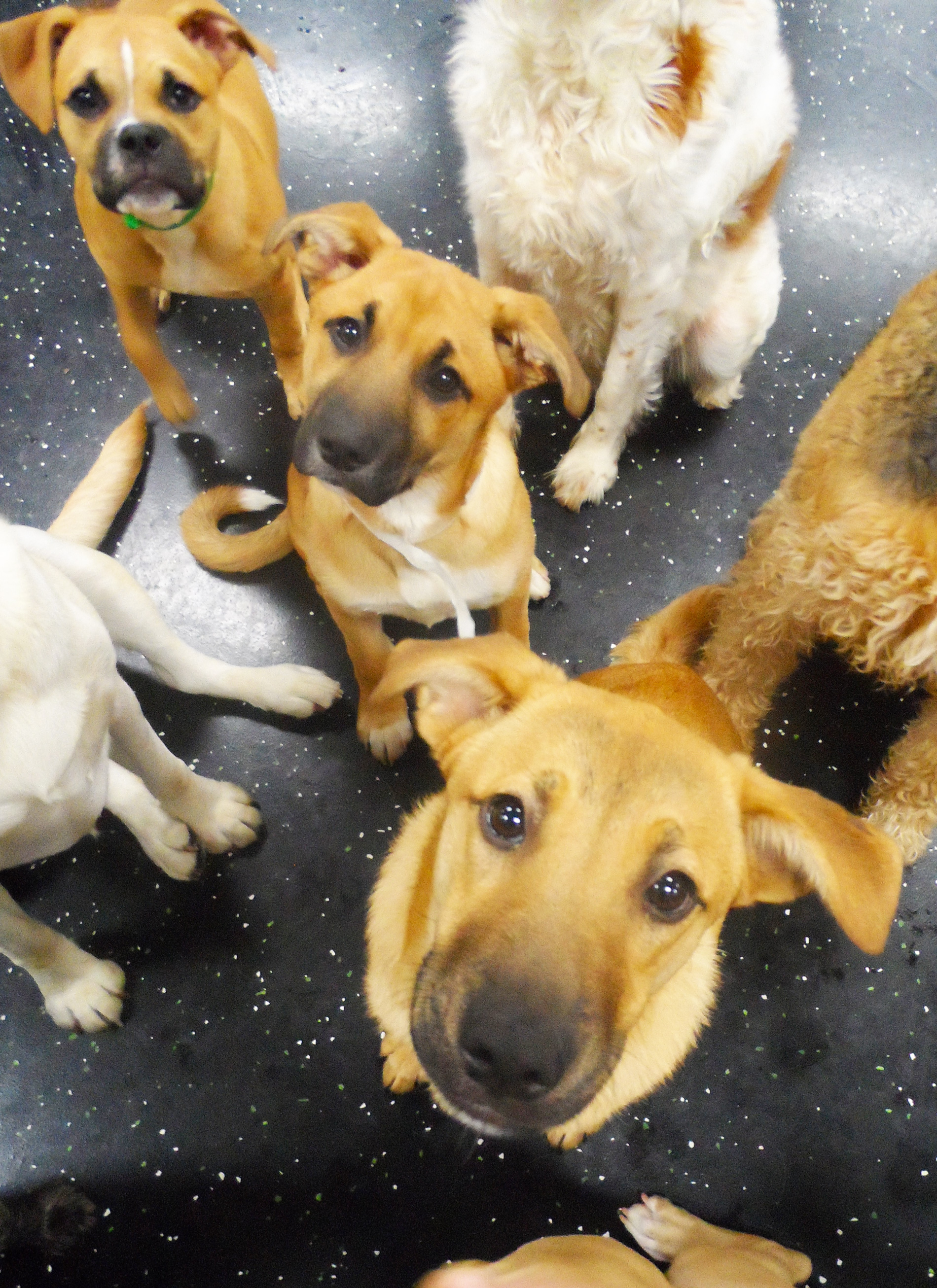 Some every day duties for our Day Care Attendants are: walking all dogs on a no-slip leashes up to six times a day outside in a spacious field, feeding all boarding dogs and our day care guests, cleaning and maintaining a clean environment in each playroom, small training sessions with our guests and of course plenty of love and interaction to help them feel as much at home here as they are at their own home.
All training is provided for you here at our center and no previous experience is required, but is helpful. All prospective employees are required to fill out an application, turn in a resume and complete two interviews, one of which will be a working interview with one of our experienced Day Care Attendants. After these first steps are completed there will be a review of your qualifications for the desired position.
After being hired, everyone is required to go through two weeks of training with our Director of Training; this shall include but is not limited to safety certification, first aid certification, behavior seminar, hands-on training for interacting with our guests, and hands-on training on how to properly clean and disinfect our facility and supplies. Once your initial training is completed you will be required to go through at least two training classes: our Puppy Preschool Training Class and our Bark To The Basics Training Class. If desired you can complete our full array of classes!
This is an entry level postition with many opportunities to move up in the dog world. We have had Day Care Attendants that have gone into our Trainers Apprenticeship program, ultimately teaching some of our wonderful training classes. We have also had employees move on to becoming part-time and full-time groomers and moving up in the company by becoming mangers and supervisors.
We look forward to meeting you and helping you begin a wonderful career in the dog world. To apply, please stop by during our office hours: Monday through Friday 9-7pm and Saturday and Sunday 7-11am and 3-7pm. If you have questions, feel free to call our center at 586-781-6400.