Puppy Pre-School
Prerequisite: None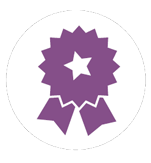 Age Requirement: For dogs that are 10 weeks old up to 6 months old.
A learning packed course! Understanding problem solving and prevention of misbehavior is important to teach when a puppy is young. The optimal learning time is between seven and sixteen weeks of age. Start off on the right paw with the commands taught in this class. A very detailed course designed to educate dog parents on how puppies think, learn and communicate. House training, understanding nipping and biting, and proper greetings are just a few of the behavior topics covered, in addition to commands taught. This class can also be used for dogs that lack confidence.
Classes must be paid for in advanced and are non-refundable.
Bark to the Basics
Age Requirement: For dogs that are 6 months or older.
Help your dog vent that energy in a productive way! With the use of training games, hand signal and command training we will enlighten and encourage you to teach your dog all the basic manners necessary when raising a family dog. Coming when called, leash pulling, jumping up and barking are just a few of the behavioral problems covered. Even if your not having any difficulties, this is a class designed to both exercise and socialize and at the same time learn and reinforce the basics!
Continuing Education
Prerequisite: Basic course or equivalent
This class will concentrate on distraction training. Exercises will include proofing stay commands, heeling, the come command and so much more in the presence of distractions. If you are looking for more of a challenge and you want training for "real life" then this is the class for you!
Continuing Education II
Prerequisite: Advanced level instruction course or equivalent
This class will focus on taking each dog and handler team to the next level. Exercises will include off leash work, proofing, dog/handler swap and much, much more! We will even have the option of doing a field trip for some outdoor training! If you want something fun, rewarding, and challenging for you and your dog, then this is the class for you!
Animal Acting
Prerequisite: A Behavioral evaluation is required if no obedience class has been taken at Wag 'N' Tails.
If you and your dog have mastered the use of the clicker style training this is the perfect next step! Now it's time to really have some fun and perfect everything you learned in a clicker training trick class in the presence of distractions. This will prepare your dog for the distractions involved in a "studio" type setting should we need your dog for the talent agency division of Wag 'N' Tails.  Your dog may be needed for upcoming ads or commercials with local businesses upon completion of this class!
Canine Good Citizen
The Canine Good Citizen program (or CGC) is a certification program to reward dogs who have good manners at home and in the community. The Canine Good Citizen Program is a two-part program that stresses responsible pet ownership for owners and basic good manners for dogs. All dogs who pass the 10-step CGC test may receive a certificate from the American Kennel Club. Click the CGC link for more information on the AKC website.
CGC testing is $25 and can be scheduled by appointment with our Instructors
http://www.akc.org/events/cgc/training_testing.cfm
Please call the office (586)781-6400 or email [email protected]
Kid's Best Friend Class – OFFERED IN SUMMER ONLY
Kids Programs
Our one-of-a-kind "Kid's Best Friend" Classes offer training and learning for kids and dogs! Not only will your child and dog learn some basic obedience training, but they will also get the chance to work on the "fun stuff," like agility and special tricks! We look forward to seeing your child make the transition from "littermate" to "leader of the pack!" We recommend this camp for children ages seven to fourteen.
Classes meet once a week for 4 weeks and each session is from 12:30 PM – 1:30 PM. Preregistration is required! Tuesday classes are for "beginners" (Dog has never had a class at Wag) and Thursday classes are for "advanced" students (Dog and/or Child has been to a Wag class).
Kid's Best Friend class is $89 for one child and one dog.
Bark 'N' Burn Exercise Class
Wag 'N' Tails Dog Activity Center is proud to announce that we are the first training school in Michigan to offer an exercise class for pets AND people! Join so many other active pet lovers who have seen the benefits of working out WITH their pets. This type of program was recently featured on the Today Show and Good Morning America and is growing in popularity in major cities across the US!
Christine Fox, Certified Dog Trainer has teamed with Personal Trainer, Sheila Berrios to offer a one of a kind tailored exercise class for you and your dog! Combined they have over 20 years experience and are thrilled to bring you this cutting edge program! Relieve stress, anxiety and boredom for your dog while you tone up and burn calories!
What To Bring:
Water Bottle
Treats & Bait Bag
Regular Leash (No Retractables)
Comfortable Clothes & Tennis Shoes
Four week course, one hour sessions. Course Fee: $99. Pre-registration is required.
Preregistration is required. Call the office today at 586-781-6400 to sign up!