Exercise & Socialize with Daycare!
A tired dog is a well behaved dog! Providing training, socialization and exercise on a regular basis relieves stress for the entire family. Give your dog a "social life" that only a dog daycare can provide! The majority of our clients do not just use us when they are at work during the day.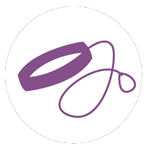 The program we offer has been proven to not only prevent but also treat behavior problems. The daily routine includes an education complete with stay commands, coming when called, tricks, leash training and so much more. This is an extra special service you can provide for those dogs who are treated like family. Daycare is perfect for dogs lacking confidence, adopted or rescue dogs and most especially high energy working breeds. We have viewing windows designed just for your pleasure and amusement. Our dog door is always open for guests!
The "play and train" daycare program operates Monday – Friday, 6:30am – 7:00pm. Our facility includes two indoor activity rooms. Activities include indoor and outdoor play, a minimum of 6 daily individual outdoor walks, training of basic commands such as come, sit, and heel, snack time, and a rest period daily from 12-2pm.
Wag owner Christine Fox tells you all about the daily care routine!
 In addition, in order to provide the safest environment for dogs under ten pounds, they are accepted, and will play in areas that account for the needs of extra small dogs.
Full Day (Over 5 hours) $35
Half Day (Up to 5 hours) $20
No Appointment Scheduled**
Full Day (Over 5 hours) $38
Half Day (Up to 5 hours) $23
Monthly Package Rates (To be used within four weeks of purchase)
Pay with Credit Card
20 Full Days $660
16 Full Days $528
12 Full Days $396
8 Full Days $264
Pay with check or cash for extra savings
20 Full Days $640
16 Full Days $512
12 Full Days $384
8 Full Days $256
Recess with Groom
Full Day (Over 5 hours) $22
Half Day (Up to 5 hours) $17
Emergency Late Pick Up Fees
7:05pm – 7:35pm $10
7:36pm – 8:00pm $15
Day care appointments must be made at least one day in advance. A message may be left with our answering service. Same day appointments are considered add-on appointments and will be charged as such.
All new clients must call the office for a trial day visit. Not all dogs are accepted into our programs.