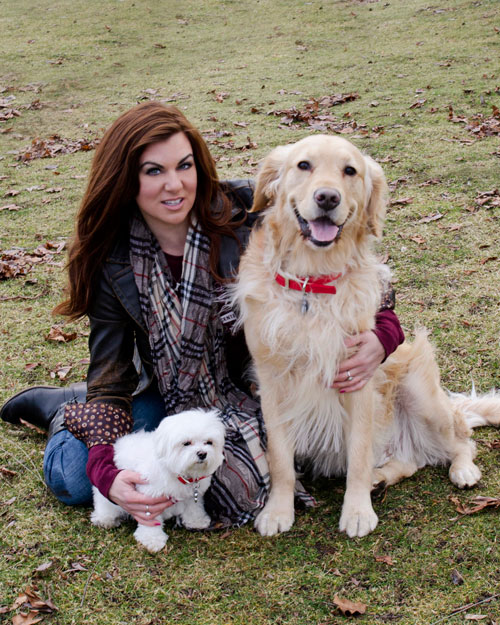 Christine Fox, CPDT, began her career in dog training in 1989, researching both dog behavior and canine communication with professional behaviorists. She has had the pleasure of meeting Patricia McConnell, Victoria Stilwell of It's Me or The Dog, and Ian Dunbar, just to name a few of the world renowned authors, DVM's and behaviorists. Years of hands-on teaching and experience, regular attendance to seminars all over the country, and running her own training and boarding center has given her the skills necessary to work with thousands of dogs and their families.
She is a member of the Association of Pet Dog Trainers (APDT) and Pet Sitters International. Her teachings have prevented aggression, treated serious behavior problems, and ensured a comfortable environment when bringing home a new puppy. She has been featured in many local publications such as the Detroit News, The Source, The Shelby/Utica News and has had the pleasure of being involved in a televised lecture for over two years on Channel 50, WKBD. Christine has also lectured at Oakland Community College for career day for children, teaching kids and pet safety. She has also taught canine communication in psychology classes at Rochester College in Michigan.
Involvment with the community
Fund raising and charity events are important to Christine and Wag 'N' Tails. She is proud to have been involved with Jack's Place for Autism, Kids Kicking Cancer, The Michigan Humane Society and The Relay for Life just to name a few! She continues to consider community involvement as a top priority with her dogs and her business. Christine is the proud mother of her daughter Jessica, "Hollywood" her Maltese, "Charley" the Golden Retriever, and "Bravado" the Cockatiel Bird.